1. If you gather all your stuff together, what's the total value?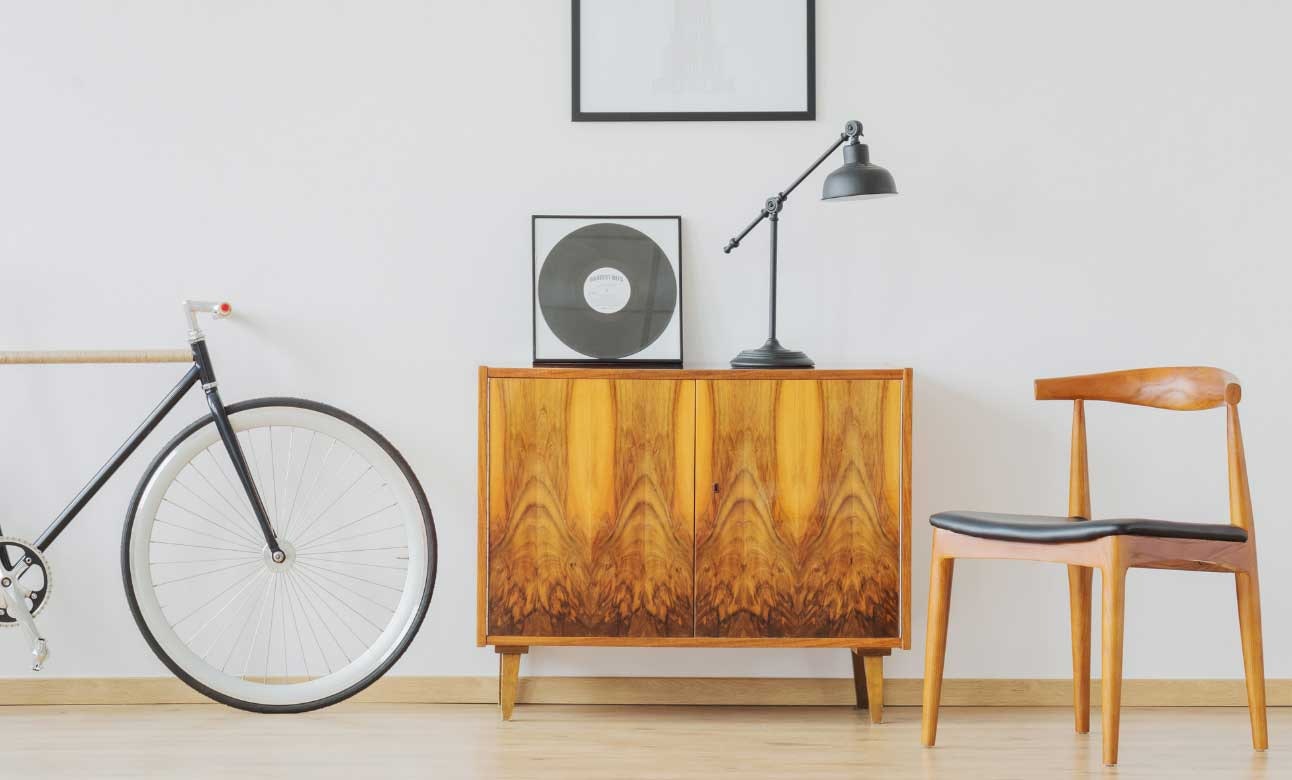 Household insurance covers all your belongings - i.e. furniture and decor, electrical and household appliances, clothes, shoes, books, valuables, etc. in the event of damage caused by fire, lightning, water (e.g. due to a burst pipe), storm and hail, as well as burglary and robbery. So, if all your belongings are destroyed in a house fire, the household insurance will cover the damage. It is therefore important that you state the total value of all your belongings (e.g. 50,000 euros) when you sign the contract - this sum, also called the insured sum, is what the insurance company requires in case the worst does happen. It's the maximum amount that can be paid out in the case of a claim.

Incidentally, under a household contents insurance policy, your things are usually insured at their replacement value, i.e. the amount needed to buy a new item of the same type and quality after the damage occurs. This also applies to things that you may have received as a gift or bought second-hand. You should therefore be more generous rather than too stingy when calculating the total value. At Luko, we recommend calculating at least 650 euros per square metre of living space. Of course, if you own a particularly valuable comic collection or have works of art on your wall, it's important to consider their value in the total sum.
2. Size is important
As briefly indicated above, the size of the living space also plays a role in the household insurance - the larger the living space, the more household contents (= things) one usually has to insure, so that's the basic assumption. If you do not know your total living space, it's best to check your rental or purchase contract, where you should find a precise specification of the number of square metres. Also, the size of additional storage spaces on the property, such as extra cellar rooms, garages, garden sheds and so on, do not play a role in the calculation, even if the things you keep in them are or can be insured.
Would you like to receive our pieces of advice and tips ?
Subscribe to our newsletter to get the best of Luko in our mailbox.
3. House and flat protection certificate with locksmith included?
A classic scenario: you are standing outside your front door - but your apartment key is teasing you from inside. What now? Grit your teeth and call an expensive locksmith? Not if this is covered by your household insurance in a house and flat protection certificate! This is not a physical letter that comes fluttering into your mailbox. It is the name for various additional services included in the household insurance, which you can use in emergency situations. In addition to locksmith services, it also covers craftsmen. With many insurance companies, you have to take out the cover certificate additionally; with Luko, it's automatically included in the household insurance. Read more about the cover certificate and what it's all about here.
4. Deductible? Yes? No? Maybe?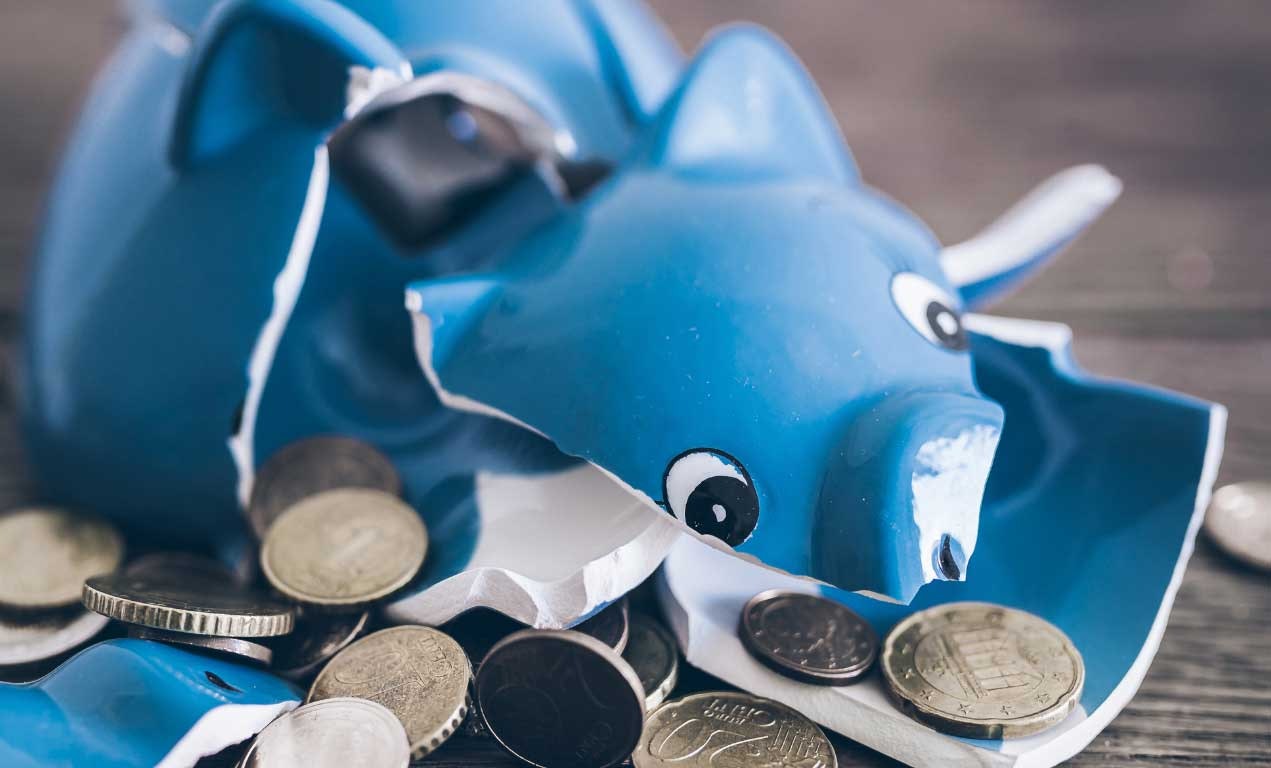 With some homeowner's insurance policies you have to pay a share yourself in case of a claim - that's why they speak of a deductible or excess. Depending on the insurance, this can be anywhere from 150 euros to 500 euros. This means that you always have to pay for damages where the costs are within the deductible - the insurance only covers costs over and above the deductible. With Luko, there are no deductibles - you don't have to pay a share in case of damage.
5. Notice periods: To be trapped or not to be trapped, that is the question here!
Unfortunately, we've all experienced rigid contracts with extra long notice periods, but fortunately, in more and more industries these times are over! In the insurance world, too, you no longer have to wait several months until your insurer lets you off the hook. However, providers with long notice periods are still in the majority, so it's best to take a look at how long you have to wait until you can get out of the contract before signing it. With Luko, you have the right to cancel your home contents insurance daily and without giving a reason if you no longer need it. 
6. Find the right benefits for you
To ensure that you have the right insurance cover for you, you should also pay attention to which services are covered by the insurance and which are not. The scope of benefits varies from provider to provider and naturally also has an impact on the premium to be paid. You should therefore not only pay attention to the cost, but also to the benefits. What do you own? What's important to you? Do you need additional protection or is standard cover sufficient? For example, not everyone necessarily needs protection in the event of flooding (because flooding on the third floor is rare), but if you have a basement or cellar, so-called elementary insurance against heavy rain can be an important additional protection. Another example: if you own an aquarium, for example, it is advisable to also take out glass breakage insurance via the household contents insurance. Many insurers offer different tariffs for their household insurance with different ranges of benefits - it is therefore worthwhile comparing what's covered, what you need and what's not so important.
7. Underinsurance waiver - uh, please, what?!
No, underinsurance does not mean that a second insurance is subordinate to another or that you are co-insured with your parents. Regarding household insurance, underinsurance means that the amount of the agreed insured sum (i.e. the stated total value of your belongings) is lower than the actual value of your belongings. If everything is destroyed in the event of a claim and you have declared an insufficient sum to be insured, you will be considered underinsured and receive a significantly lower payout. The insurance will then reduce the maximum payout by a certain percentage. This has to do with the fact that the amount of the sum insured also determines the amount of the premium to be paid and you have not paid for full protection.
To prevent all of this, however, there is the so-called underinsurance waiver: above a certain amount, the insurance company guarantees it will not make any reductions and will waive the underinsurance claim if it turns out that the sum insured is lower than the actual value of the property. With Luko, this is the case from a sum of 650 euros per square metre of living space.
8. Gross negligence should always be covered
Unfortunately, this has nothing to do with the carelessness of your driving style, but means that you have recklessly damaged your own belongings. In other words, if you've started a fire in your apartment, for example because you left candles burning on the table while you were out shopping, the resulting damage would only be fully covered by the household insurance if damage caused by gross negligence is also covered. So, always make sure that there are no exclusions in the household insurance.
9. Assumption of hotel costs in the event of damage
If your own four walls are uninhabitable in the event of a claim, e.g. after a fire, your household insurance will usually pay for your stay in a nearby hotel. How much a room may cost per night and how long the insurance will pay for the hotel varies from insurer to insurer and often depends on the chosen tariff. Therefore, pay attention to the exact conditions (e.g. 100€/night and up to 200 days) and whether hotel accommodation in case of uninhabitability is covered at all.
10. Cyclist? Then look for bicycle theft protection!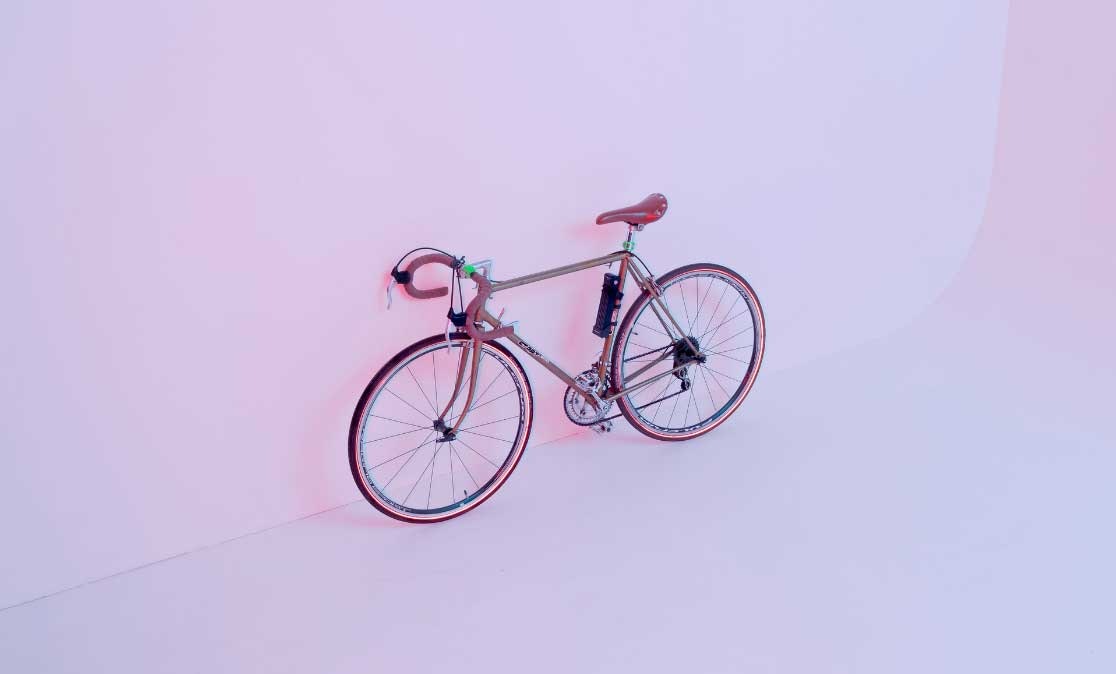 You won't leave the house without your bike? Then you should check if you can insure your bike in case of theft on the street (i.e. outside of closed rooms). This is because contents insurance automatically covers your bike as part of your household contents in your apartment, in the bicycle cellar or other enclosed spaces, but not in the event of theft if you are out and about with it and have locked it up somewhere else. Also, check whether the insurance cover is valid around the clock and worldwide (some insurers try to avoid paying out by including a so-called night clause and only insure your bike during the day - but if it is stolen between 10 p.m. and 6 a.m., compensation is excluded). With Luko, there is no night clause - you can insure your bike via an additional option in such a way that it's insured against theft around the clock, seven days a week and no matter where in the world it is.
In addition, household insurance can cover not only your bike, but also all household members. So, if you live with your boyfriend or girlfriend or family, their bicycles are also insured. Just make sure that the insurance cover corresponds to the total value of the bicycles. 
11. Digital or analog?
Traditional insurers with paper documents, letters and representatives are a dime a dozen. But in times of streaming services, online shopping and the like, why shouldn't household insurance be available on your smartphone 24/7? Meanwhile, there are some providers of digital insurance that operate without paperwork and don't plague you with letters. Even in the background, modern insurance companies work with the latest technology, which streamlines processes and reduces administrative costs. This has a positive effect on the level of customer premiums.
Luko is a digital insurer. Household insurance is taken out online in a few clicks via smartphone or computer; damage reports and policy management are possible in real time on your smartphone. If you'd still like to have your contract in paper form and filed in a folder, you can simply download the documents as a PDF and print them out.
12. Customer reviews: What do customers say about insurance?
Last, but not least, in order to get an impression of what to expect from respective insurers, e.g. in the event of a claim, how good the customer service is and what other customers say about the services, you should take a look at the customer reviews you can find on Google, social networks or special review platforms before signing a contract. As with online shopping, this can give you an indication of whether the provider is trustworthy or whether it's better to leave it alone. After all, better safe than sorry.
Finally, what is home contents insurance?
Household contents are all the things in your home that are not part of the house itself. This includes things such as your furniture, books, valuables, clothes, household and electronic appliances such as TV, laptop, washing machine or microwave, but also your sports equipment, the food in your fridge or pantry, or your aquarium. Imagine your house was turned upside down - everything that falls out would be your household contents.
Household insurance insures your belongings in case of damage caused by:
Fire (fire, lightning, overvoltage, smoke & soot damage, etc.)
Water (as in the case of a burst water pipe, defective washing machine hose or in the case of an unforeseeable rupture of your waterbed or aquarium)
Storm & hail (also infiltration of rainwater as a result of damage to buildings caused by storms)
Robbery, burglary and vandalism as a result of a break-in
In the event of damage, household insurance will cover the costs of your affected items and reimburse you for the replacement value of the destroyed or stolen items.
It does not cover damage caused directly by you, i.e. if you accidentally drop your smartphone and the display shatters or if you knock over your bookshelf.